Louis Vuitton News
Let's say you start looking for a small wallet (or what they call compact wallet). Then you figure out that it's too small, so you upgrade your choice from small to medium-sized. But then you find the medium size too small as well and you're looking for something with more pockets. Well, if the medium or large wallet doesn't suit your taste, then it's time to find an organizer, which can function like a wallet btw.
Now meet the gorgeous Louis Vuitton Insolite Organiser Wallet.
The Design
The outside is as beautiful as the inside. Designed in Monogram Canvas, which is the house's signature print. Nowadays, everyone recognizes that this print is from Louis Vuitton, so this wallet is an automatic brag machine anyway.
The top exposes the interior's double zip, which looks like two beautiful wings. The side also exposes the interior's zip. The front features a zip pocket, which is made to store your important essentials. This pocket is easy to reach and you will have instant-access.
And while the exterior is stunning, this organizer is all about the interior. Let's talk about that.
The Interior
Open the wallet to get into the interior. Now you will find numerous of pockets to organize your essentials. This organizer is comparable to a multi-purpose wallet. You can stock credit cards, essential documents, coins and even your plane tickets inside.
Now what kind of pockets are designed inside? 12 credit card slots and 1 ID card compartment. There are 2 interior zipped pocket as well as 2 large compartments for papers, note and receipts (these two pockets are awesome, because you can store your receipts when travelling abroad. The receipts can be safely stored until you go apply for tax-refund). There is also one compartment for plane or train tickets and one penholder. The interior is made with supple leather lining to maximize the luxury appeal.
The Sizes And Prices
Measuring 24 x 13 x 1 (L x H x W) cm, priced at $7200 HKD, $1050 AUD via Louis Vuitton boutiques.
Tag: Louis Vuitton Bag Steamer City Handle ONE
Louis Vuitton News
The new Mahina print has been introduced not long ago. You can say that it's a new addition to the signature Monogram Family. The Mahina print is more modern, brighter and colorful, it has already been embellished on the Sevres, Babylone and Girolate Bags.
For the Fall Winter 2017 Collection, Louis Vuitton announces the release of the Asteria Bag. The name Asteria is awesome because it means 'star' in Latin, which matches perfectly to the eye-catching design of this bag.
The Design
The Asteria Bag feels supple but also strong and durable. It's made in calf leather, which feels smooth and luxurious. The overall look is quite complicated because the Mahina Print is actually a perforated version of the Monogram. Each symbol on the print is crafted with little holes.
Then the zip is purposely made very long. Both ends are hanging on the sides, but can be fixed by slipping inside the side-leather. The top is crafted with double zipper (also with long leather straps for the ultimate chic'ness) and the center features the iconic LV lock. And of course, a key bell is included and hanging on the side handle. And talking about the handles, it's refined with braided work.
This bag looks timeless and different. The leather, the print and the shape make it eye-catching and certainly attention-grabbing. This bag is made to flaunt, but it's also designed to differentiate yourself from the crowd.
The Interior
This bag is made to be an everyday bag and the interior is quite roomy. You will find one large compartment inside as well as flat pocket. You can compare it like the Speedy Bag.
The Sizes And Prices
Measuring 14.1' x 8.6' x 7.9' (L x H x W) inches, priced at €3000 euro, £2800 GBP, $34000 HKD, ¥31500 CNY, $5350 AUD, ¥482760 JPY via Louis Vuitton boutiques.
More Colors And Images
Tag: Louis Vuitton Bag Steamer City Handle ONE
Fashion Trends
Nordstrom welcomes the end of summer by launching a major sale. Shoppers can expect up to 40% off on designer items starting today. So whether you are looking for denim, booties, bags, tops or dresses; the options are endless. Choose from top brands like Free People, Kate Spade, Joie and Stuart Weitzman. But hurry because the discounts end on September 10th. Discover some of our favorites from the sale below, and see more at Nordstrom.com.
Related: Ashley Graham Fronts Nordstrom's Anniversary Sale Campaign
NORDSTROM SUMMER 2017 SALE PICKS
Fashion Trends
Bella Hadid lands yet another major cover for the September 2017 issue of Vogue Australia. Lensed byJackie Nickerson, the brunette stunner joins male model Jordan Barrett for the editorial. The pair head outdoors to a lush forest setting in looks styled by Christine Centenera. Bella shines in designs from the likes of Saint Laurent, Prada and Balenciaga.
Fashion Trends
It's a sibling outing for Iceberg's fall-winter 2017 campaign which stars Pyper America Smith and Lucky Blue Smith. Photographed by 19-year-old Samuel Trotter, the images feature the backdrops of Venice Beach and the L.A. River. For women, Pyper America wears comfortable sweaters, denim and logo embroidery. Meanwhile, Lucky Blue poses in casual tees with 'Iceberg Since 1974' across the front and a leather bomber jacket.
Related: Pyper America Smith Looks Super Chill in Superga's Spring 2017 Campaign
ICEBERG FALL/WINTER 2017 CAMPAIGN
September is here, and that means that fall is just around the corner. We love a season change because it gives the perfect excuse to update your wardrobe. As the weather starts to cool down, think of embracing light layering. Wool coats, denim jackets and knit sweaters are absolute essentials. As far as finishing touches go, suede boots and leather pumps go perfectly with just about any outfit. Discover more September 2017 style inspiration below!
Related: ALL About the Boots | See Stuart Weitzman's Fall Styles
SEPTEMBER 2017 STYLE GUIDE ESSENTIALS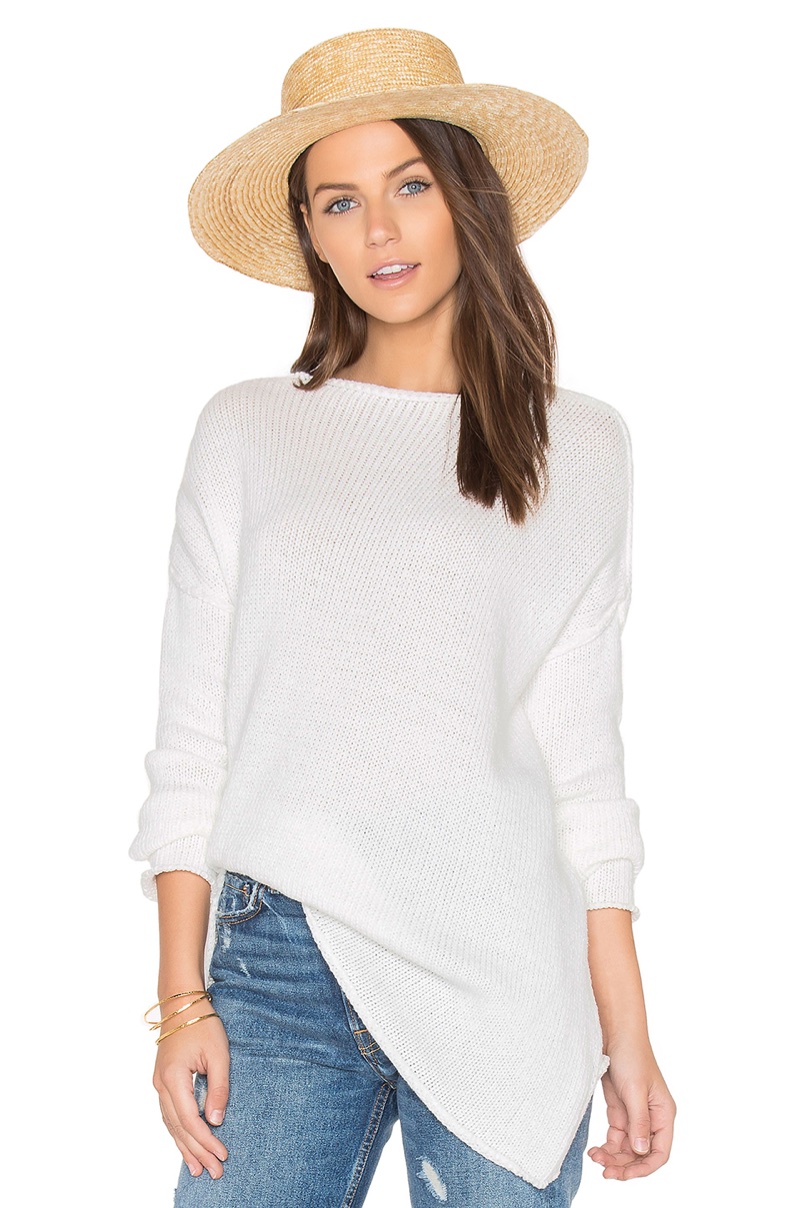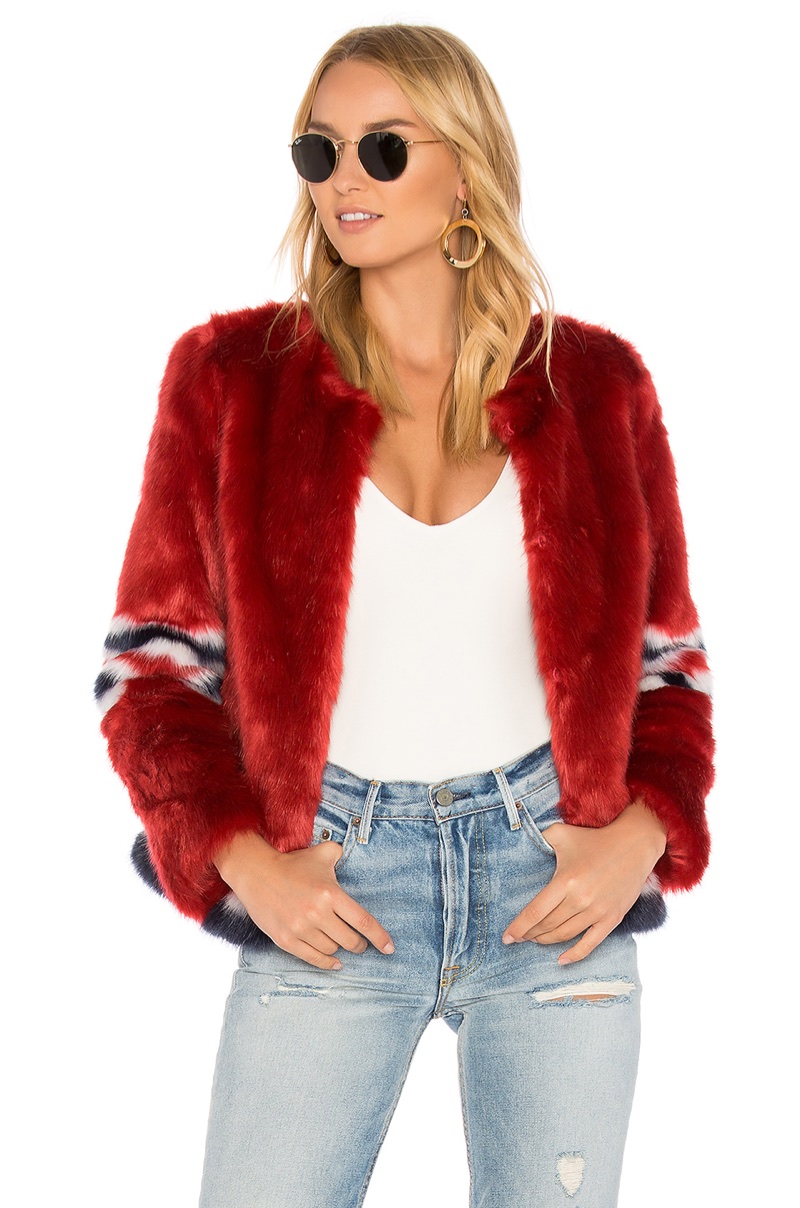 Categories

New Posts

Hot Posts